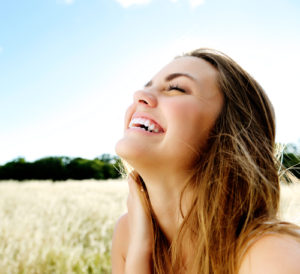 Our board certified orthodontists, Dr. Kenneth Banasiak and Dr. Roger Nettune, are Invisalign® preferred providers. This innovative alternative to traditional braces can be a great way to enhance oral function and straighten teeth with greater comfort and discretion than ever before. If you're considering this treatment and would like to know more, we have provided some answers to commonly asked questions to help you become more familiar with Invisalign®.
How does Invisalign® work?
Using a series of customized clear aligner trays, Invisalign® can gently and gradually shift the position of teeth into the desired location. Each tray is worn for approximately two weeks and then the patient can move on to the successive aligner.
How long does Invisalign® take to work?
The treatment time will vary from person to person, as each individual's needs and goals are unique. Having said that, most patients can complete the teeth-straightening process in about 9 to 15 months. Our skilled team can provide a more specific timeline during your initial consultation.
How long should the aligners be worn?
The Invisalign® trays can be removed to eat, drink, brush, and floss; however, they should be worn at all other times. The more hours in a day you wear the aligners, the faster your treatment time typically will be.
How much does Invisalign® cost?
Just as the treatment type and time will vary, so too will the cost range, depending on the individual needs and goals of the patient. In most cases Invisalign® will be comparable in price to traditional braces, but some people may find that Invisalign® can be more cost-effective.
What concerns can Invisalign® correct?
Invisalign® is capable of addressing a multitude of common and complex misalignment issues, including overbite, underbite, and crossbite. Additionally, Invisalign® can be used to close gaps and correct crowding.
Why should I choose an orthodontist for this treatment?
Invisalign® is not just a product you can buy. This is a procedure that must be developed and prescribed by a doctor. That is why it's important to use an orthodontist who is skilled in manipulating teeth. While dentists can technically provide Invisalign®, only an orthodontist is trained in the proper techniques of diagnosing, treatment planning, and moving teeth that can help achieve the best possible results in the shortest time period. Enhancing the alignment of your teeth is our specialty, not a side hobby.
Invisalign® is a popular option to enhance the beauty of your smile and the function of your teeth. If you would like to know more, our friendly and knowledgeable orthodontic team can help you in your research.