A Team You Can Trust
Our Staff Has Over 180 Years Of Combined Orthodontic Experience
At Banasiak & Nettune, we believe in building a lasting relationship with our patients, and we hope you will enjoy a rewarding experience while in our care. We are dedicated to achieving excellence from the moment you contact our office until treatment is complete. Our team includes board certified orthodontists, experienced orthodontic professionals, and skilled patient care coordinators, all of whom are committed to your comfort, safety, and successful results. In addition to equipping our offices with state-of-the-art technology, we also strive to create a welcoming environment that encourages you to always look forward to your next visit. We treat all of our patients as though they were members of our own family, and our entire team truly wants you to feel safe and confident in our care.
Meet Dr. BanasiakMeet Our Staff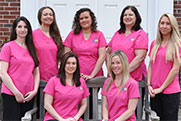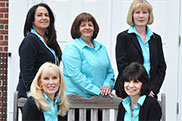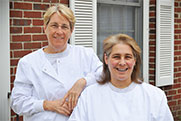 Orthodontic Options For The Entire Family
The Only Fully 3D Orthodontic Practice in the Basking Ridge Area
Banasiak & Nettune is proud to be the sole orthodontic practice in Basking Ridge and Mendham to exclusively offer digital technologies, enabling us to improve the level of care we provide while minimizing our eco-footprint.