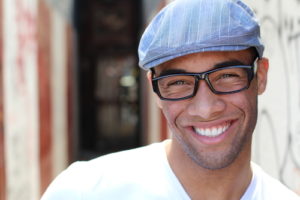 Clear braces can make straightening teeth a more comfortable experience. But many potential patients wonder if Invisalign® can be as effective as traditional braces. Every person's oral care needs are unique, which is why our board certified orthodontists, Dr. Kenneth Banasiak and Dr. Roger Nettune, believe a consultation is the best way to determine which orthodontic technique will offer the best possible results. It may be helpful to know that Invisalign® is capable of addressing a wide range of issues.
Invisalign® uses a series of clear aligner trays to gently and gradually shift the position of the teeth. As a result, this method can help to correct many common and complex dental concerns, including overbite, underbite, crossbite, crowding, and gaps. Although many patients find Invisalign® to be an excellent teeth-straightening technique, it's not for everyone. Invisalign® aligners should be removed only to brush, floss, eat, and drink. The rest of the time they should be worn to ensure the optimal outcome. Plus, some orthodontic concerns may be too severe for Invisalign® to offer the most effective treatment. If these issues seem like they might be a problem for you, there are numerous other options available.
Our orthodontists are preferred Invisalign® providers, and they are also extensively trained in a comprehensive range of orthodontic options. It's important to know, Invisalign® is not a product you can simply buy over-the-the-counter or use with little oversight. Moving teeth into the desired position is what our orthodontists have specifically trained to do—it's not a hobby or treatment we offer on the side. For more information about Invisalign® and orthodontic care, please talk to our team. Together we can find the best way to achieve the smile of your dreams.