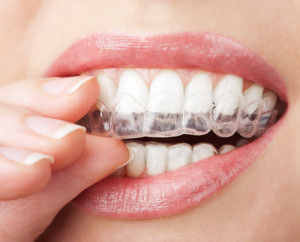 According to recent statistics from the American Association of Orthodontists, nearly a quarter of individuals who get braces are adults. Now more than ever, people over the age of 18 are seeking to enhance the function and the appearance of their teeth. Part of the reason so many adults are considering orthodontic treatment is because there are more options than ever to achieve straighter teeth. At our practice, Dr. Kenneth Banasiak and Dr. Roger Nettune, our board certified orthodontists, offer an extensive array of teeth-straightening procedures. Furthermore, they provide thorough evaluations using the latest technology to develop a customized treatment plan that can optimize your outcome.
Traditional metal braces are still around, and they have improved tremendously over the years. Additionally, we offer a number of innovative alternatives that can provide greater comfort, discretion, and speed than previously possible. These include:
Empower® Self-Ligating Braces
Ceramic Braces
We are Invisalign® Preferred Providers, and this method is one of the most popular treatment options available. Invisalign® can be an excellent orthodontic method for many patients, but it's not the only one. We can help you determine the right approach for your individual needs, cosmetic and functional goals, and lifestyle during your initial complimentary consultation.