At Banasiak & Nettune, we offer a comprehensive selection of orthodontic techniques to help you achieve straighter teeth. Our experienced orthodontists offer the latest and most effective options to optimize your comfort and results. By evaluating your anatomic needs and listening to your cosmetic goals, we can develop a customized treatment plan that provides the best possible experience for you. Find out more about our array of options below, and contact us today for more information or to schedule a complimentary consultation.
Traditional Metal Braces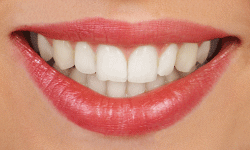 Typically the most recognizable type, metal braces are one of the most common options for teeth straightening. While earlier versions of this treatment were associated with discomfort, modern enhancements have made numerous improvements in the design. Comprised of high-quality stainless steel metal brackets and archwires, our "traditional" braces should feel far more comfortable than the metal braces of the past. Furthermore, you can customize the look by choosing from a broad selection of colorful rubber bands (elastics). You can dress up your smile to suit your tastes and even change the look at every appointment.
What are the benefits of metal braces?
In addition to achieving straight teeth and a more beautiful smile, traditional metal braces offer a multitude of benefits. Metal braces are strong and durable, and they can handle the sometimes tough treatment of kids, teens, and adults better than many other forms of orthodontics. Fewer problems due to damage can mean a quicker treatment, which everyone loves. Metal braces may also be the least expensive option, depending on your unique treatment plan. Traditional metal braces are designed to address virtually all forms of misalignment, so even complex cases can often be improved with excellent results. Finally, although most people do not think of metal braces as the most cosmetically appealing option, they do offer one aesthetic option the others do not: the ability to personalize the colors of the rubber rings. Many kids and teenagers enjoy swapping their ties at each session for something new and fun. Other benefits may also apply for you. We can help you determine if metal braces or another procedure are the best fit for your needs and lifestyle.
How do traditional metal braces work?
Teeth that are out of alignment need a little help finding the right position. This is achieved with gentle continuous pressure. Brackets are placed on the teeth, one per tooth, and an arch wire is attached to help guide tooth movement. The arch wire is held in place in part with ties, or rubber rings, that come in a broad array of colors, including metallic. Other components may be used as well to help achieve the desired outcome, and our dentists will go over the treatment with you in detail so you know what to expect.
How much do metal braces cost?
A multitude of factors go into the price of braces, and your treatment plan may vary in cost from someone's else's for many reasons. According to the Journal of Clinical Orthodontics, the average cost for braces is between $5,000 and $6,000. However, these numbers may not reflect the average price at our practice. Dental insurance often helps cover the cost of braces, but coverage is different from plan to plan, so you should check with your insurance agent to determine your benefit amount. We believe everyone should have access to a healthy smile, and we can help you find a payment plan that best suits you. We offer many options, including financing, to allow you to make the decision for your household.
What are my other braces options?
Ceramic Braces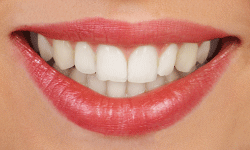 If metal is too bold for you, our ceramic braces may be the right choice. The materials are more transparent and therefore less noticeable. Older teens and adults typically prefer this style for cosmetic reasons. It's important to note that good oral hygiene is essential with ceramic braces. The brackets are also slightly larger, and the material can be more fragile than traditional metal appliances. As a result, ceramic braces are more commonly placed on the top front teeth to reduce the amount of wear and tear. Ceramic braces are a great choice for many individuals, and we are happy to discuss the benefits with you at your appointment.
Invisalign®
Clear, comfortable, and convenient, Invisalign® teeth aligners are inconspicuous and can be removed so you can eat, drink, brush, and floss. The nearly invisible orthodontic appliance has no metal parts, which can reduce discomfort throughout the treatment process. To achieve the desired result, you will wear a series of customized clear aligners that gradually straighten your teeth and improve bite alignment.
Empower® Brackets
Self-ligating braces, available from several brands, typically offer a faster, more comfortable treatment experience than traditional braces. We choose to utilize the American Orthodontics brand, because the company emphasizes quality, durability, and efficacy. Furthermore, all the products are made right here in the USA. To give you a choice in style and to better fit your needs, Empower® braces come in both metal and clear models. The brackets require no elastics and cause little to no pressure on the teeth. The revolutionary orthodontic design provides a more hygienic experience, as well. As a result, you can achieve straighter, more beautiful teeth with less hassle.
If you'd like to talk more about how braces can help you achieve straighter teeth, contact our office today. We can answer your questions or help you schedule a complimentary consultation with one of our orthodontists.