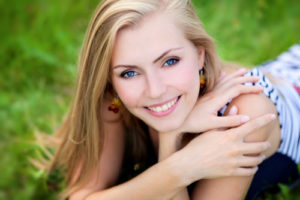 With its discreet appearance and brief treatment time, Invisalign® has quickly become one of the most popular ways to address bite misalignment. If you're considering this orthodontic approach to straighten your teeth, our experienced orthodontists and preferred Invisalign® providers, Dr. Kenneth Banasiak and Dr. Roger Nettune, can evaluate your dental concerns and develop a customized treatment plan. Additionally, they will detail the cost of the procedure during your initial consultation so you can make the best decision for your needs and goals.
Many dental professionals offer Invisalign®, but only orthodontists are specially trained in manipulating teeth. This allows them to develop the most accurate and streamlined treatment plan possible. As a result, selecting a skilled orthodontist is a smart choice that can make a dramatic difference in your experience and outcome.
Invisalign® typically is comparable in cost to traditional braces; however, some patients may find some savings by using the clear aligner trays, depending on their needs and goals. Broadly speaking, Invisalign® will usually run a few thousand dollars. Fortunately, many dental insurance plans offer at least partial coverage for Invisalign®. If your policy covers orthodontics, Invisalign® should also be included. It's always a good idea to speak with your insurance agent if you're unclear about what your policy covers, and we can help you with this process. You can learn more about this topic on our page discussing the cost of Invisalign®
In the event your dental insurance doesn't cover Invisalign® or you prefer to pay for treatment out-of-pocket, we offer a wide range of appealing payment choices, including the option to pay in installments. We look forward to the chance to help you achieve the smile of your dreams, and we welcome any questions you may have.