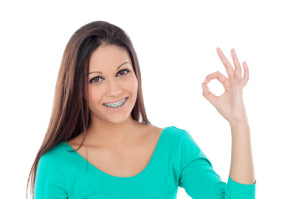 Dentists and orthodontists have more in common than you might think, but the few differences between them are very important. Both professionals undergo broad training in dentistry for four years that leads either to a DDS (Doctor of Dental Surgery) or a DDM (Doctor of Dental Medicine) degree. Dentists often stop here; however, orthodontists continue their education to achieve greater specialization in the movement of the teeth, jaw, and oral structures (orthodontics and dentofacial orthopedics). Highly trained and experienced orthodontists will then go on to earn certification from the American Board of Orthodontics, as Dr. Kenneth Banasiak and Dr. Roger Nettune, our skilled orthodontists, have done.
Dentists offer a wide range of dental treatments, including routine teeth and gum care, restorative procedures, and cosmetic enhancements. Some dentists also offer orthodontic treatment such as Invisalign®. However, orthodontists exclusively perform procedures designed to align your teeth and jaws non-surgically. This is a field of dental care that requires specialized training, and without it the risk of complications can increase. Banasiak & Nettune Orthodontic Associates is an Invisalign® Preferred Provider, and our orthodontists understand the intricacies of jaw growth and tooth movement.
Dentists are essential to helping you maintain healthy teeth and gums. For root canals, fillings, and regular check-ups, you should see your dentist. If you are seeking straighter teeth for aesthetic or functional reasons, an orthodontist has the education, experience, and know-how to help you achieve your goals as effectively and safely as possible.