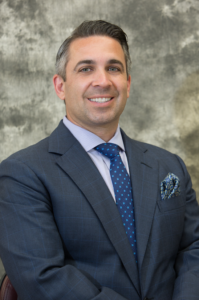 As a practice dedicated to the health and happiness of our patients, we are proud to announce that Dr. Kenneth Banasiak, our board certified orthodontist, was recently named a "Top Dentist" by New Jersey Monthly magazine. This recognition is even more exceptional, because it's the seventh year in a row that he has achieved this award. Chosen by leading dental professionals from among thousands of candidates, Dr. Banasiak is honored to be a member of such an exceptional group of dentists and specialists.
New Jersey Monthly magazine uses an exacting nomination and evaluation process to select the Top Doctors and Dentists in its annual compilation. Nominees are put forth by other physicians in the field. Each candidate is reviewed, and individuals who have been disciplined by the state medical examiner are removed. Doctors with the most votes pass through to the next screening process, and the final applicants are judged by a panel of the previous year's winning physicians to determine the top spots for each field.
It's important to note, physicians cannot pay to be named a "Top Dentist."
As a member of our community, Dr. Banasiak is committed to providing uncompromising care to each patient. We're proud to say that our clientele is made up of friends, family, and neighbors. Dr. Banasiak feels deeply honored to be presented with this accolade for 2016, and he looks forward to continuing to provide the exceptional orthodontic treatment that has helped him establish a close relationship with so many patients.